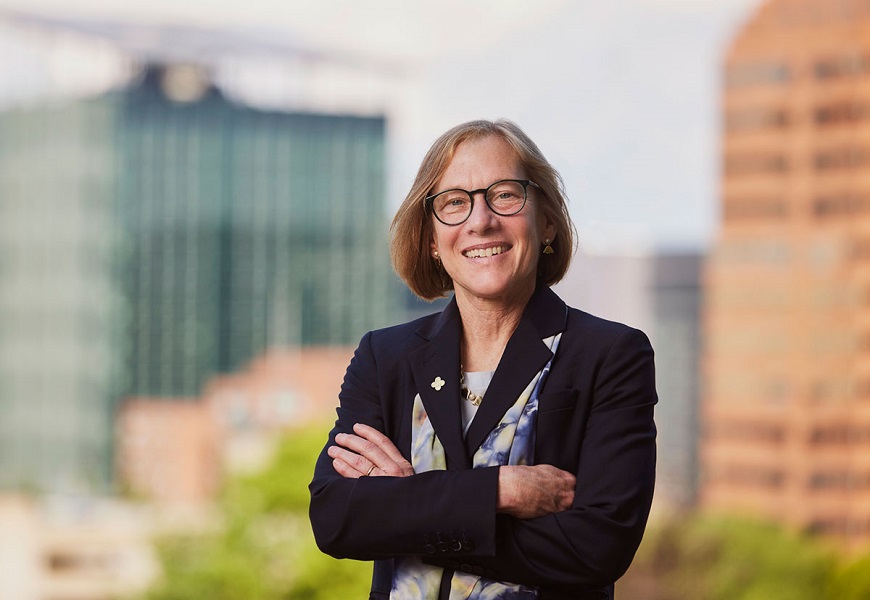 ann e. cudd
Portland State University President

President Ann E. Cudd joined Portland State in August, 2023, bringing with her an immense amount of energy and focus on the mission and values of Oregon's urban research university. She comes to the president's office as an accomplished academic leader and philosophy scholar whose research explores themes of oppression, economic inequality, capitalism, and gender. She is the author of more than 60 books, articles, and chapters spanning topics from social and political philosophy, philosophy of economics, decision theory and feminist theory.
Cudd came to Portland from western Pennsylvania where she served as Provost and Senior Vice Chancellor of the 34,000-student, five-campus University of Pittsburgh from 2018 to 2023. During her tenure at Pitt, applications increased by 60% and Cudd was instrumental in the university offering enhanced financial aid through the Pitt Success Pell Match, like PSU's Tuition-Free Degree Program. She is a proven champion of racial justice and equity initiatives, including the development of an online course for incoming students on racism in America. 
Prior to Pitt, Cudd served at another urban university as Boston University's Dean of the College and Graduate School of Arts and Sciences, that school's largest college. In that role, she oversaw all strategic decisions related to the college's academic, financial, and administrative direction and growth. While in Boston, she developed an experiential learning program, Metrobridge, which takes on real world projects from the community into classes.
Prior to joining Boston University in 2015, Cudd served for 25 years at the University of Kansas, where she earned the title of University Distinguished Professor of Philosophy. She held various positions of increasing responsibility — from Director of Graduate Studies and Director of Women, Gender, and Sexuality Studies to Associate Dean for Humanities in the College of Liberal Arts and Sciences to Vice Provost and Dean of Undergraduate Studies.
Cudd holds three advanced degrees from the University of Pittsburgh, including a Doctor of Philosophy and master's degrees in philosophy and economics. She also holds a bachelor's degree in mathematics and philosophy from Swarthmore College. She has held faculty positions at the University of Kansas, Occidental College, Boston University, and the University of Pittsburgh.