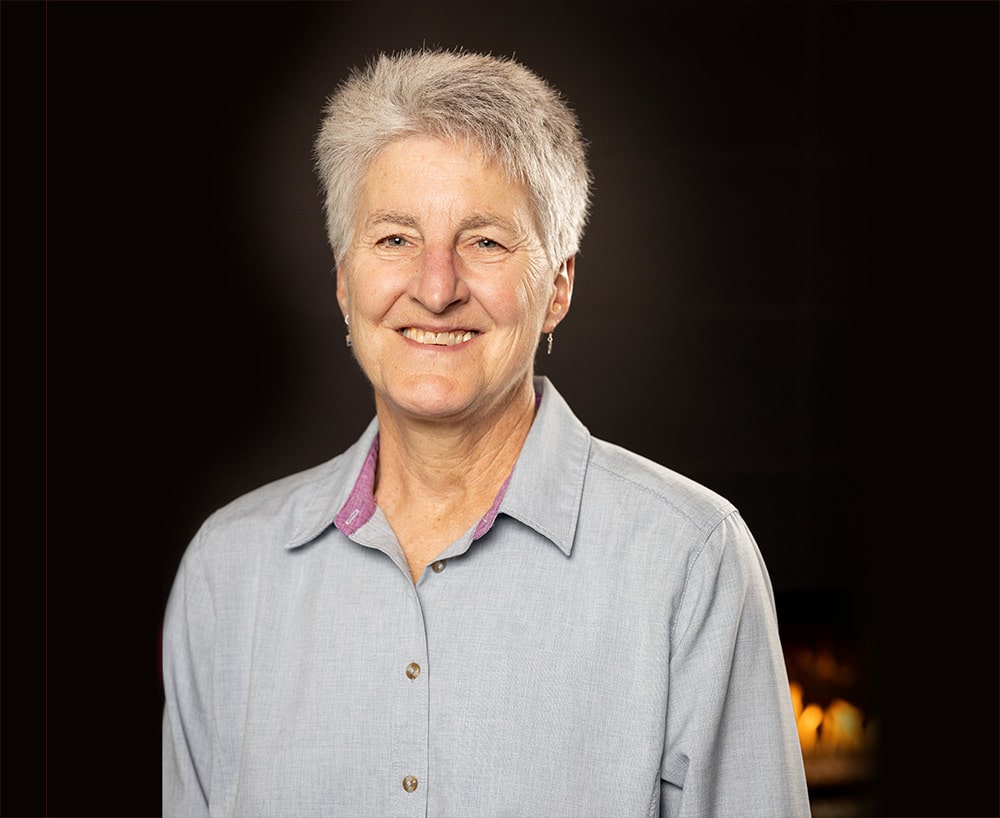 Becky Johnson
Oregon State University Interim President

Interim OSU President Becky Johnson
Dr. Rebecca "Becky" Johnson became interim president of Oregon State University on May 1, 2021. Her appointment will last until a permanent president is in office.
As OSU's interim president, Johnson works with students, faculty, staff, alumni and stakeholders to advance the university's Strategic Plan 4.0. University priorities include supporting undergraduate and graduate student success; advancing support for faculty and staff in teaching, scholarship, research and outreach; and enhancing OSU's legacy of more than 150 years of service throughout Oregon and the world.
She also will oversee the university's return to on-site and in-person activities for the 2021-22 academic year, while OSU continues to observe and adhere to public health and virus mitigation strategies. Interim President Johnson works with faculty, staff and students to contribute to safety, assure that OSU is an antiracist, equitable and welcoming university community, and strengthen OSU's programs addressing interpersonal violence and survivor support.
Johnson joined OSU in 1984 as an assistant professor in the College of Forestry and advanced to become a full professor. She served as associate dean for academic affairs in the College of Forestry from 2002 to 2005 and then vice provost for academic affairs and international programs for the university from 2005 to 2009. In 2002, while on special assignment, she led the university's efforts to write its first strategic plan, and in 2008, directed implementation of INTO OSU, a public private partnership designed to drive internationalization efforts, the first of its kind in the US.
Interim President Johnson served as vice president of OSU-Cascades in Bend since 2009, helping to reshape the future of Central Oregon by increasing access to undergraduate and graduate degrees, enhancing business and industry innovation in the regional economy and collaborating with the community to grow philanthropic support for the Bend campus.
Under her leadership, OSU-Cascades progressed from an academic degree transfer program based on the Central Oregon Community College campus starting in 2001 to a four-year university with its own campus in 2016. Enrollment at OSU-Cascades has nearly tripled to almost 1,400 students. The campus now totals 128 acres and over time will serve 3,000 to 5,000 students.
Johnson received a bachelor's degree in economics from the University of Wisconsin-Madison, where she played on the NCAA basketball and golf teams. She then received a master's and doctoral degree in agricultural economics from Michigan State University. In 2015, she was named the Bend Chamber Woman of the Year, and in 2014, the Bend Source newspaper's Woman of the Year.
Johnson is OSU's first woman president. She and her partner, Lori Elkins, live in Corvallis. Elkins is a structural engineer with Jacobs, a global engineering firm.