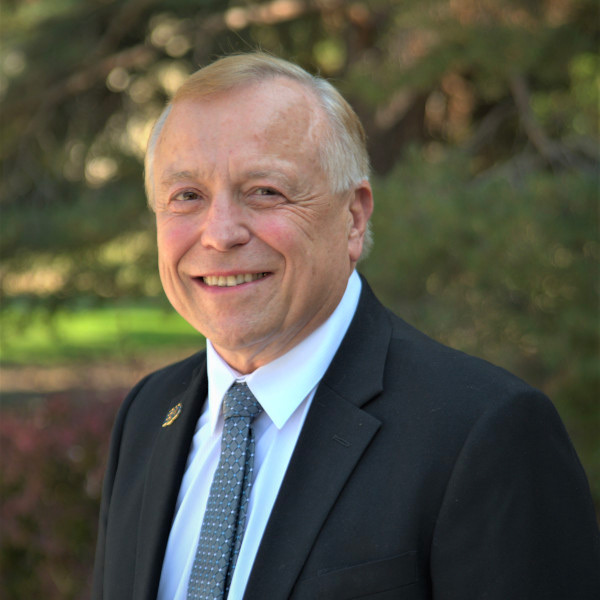 Richard Chaves
Eastern Oregon University President

Richard Chaves was named the co-president of Eastern Oregon University on Sept. 1, 2022.
Chaves was raised in Baker City, where he resides today. Chaves earned a Bachelor of Science in Business Economics from Eastern Oregon State College in 1973 and received post-graduate Business Executive Training at the Wharton School of Business. In 2014, Chaves received the EOU Distinguished Alumni Award.
Chaves is President and Founder of Chaves Consulting, Inc. (CCI), established in 1984. He is also Managing General Partner of Synergy Data Center. At the helm of CCI, he has led the design and implementation of on-time, cost-effective, complex information systems solutions for state and local government agencies in Oregon and throughout the United States.
Together, Chaves and his wife Kathleen have demonstrated their commitment to community and our youth by leading projects such as the development of the Baker Sports Complex. Honoring their commitment to their community and the arts, The Americans for the Arts of Washington D.C. recognized CCI as one of the 2012 top 10 companies supporting the arts in the United States. That award was given for raising the funds for the renovation of the Carnegie Library into the Crossroads Carnegie Arts Center including enhanced programming for youth in the region. CCI was also recognized as Baker County's Business of the Year in 2012.Chaves has a long history of service to Eastern Oregon University. From 2010 until 2015, Chaves served on EOU's Foundation board and in 2012 he took on the role of Chair of the Foundation Board Finance Committee. Chaves has been on the EOU's Board of Trustees since the inception of the Board. Initially, he served as Chair of the Board Finance and Administration Committee. Then, in 2020, he was elected Board Chair and served in that position until 2022 when he resigned to assume the role of co-President of EOU.