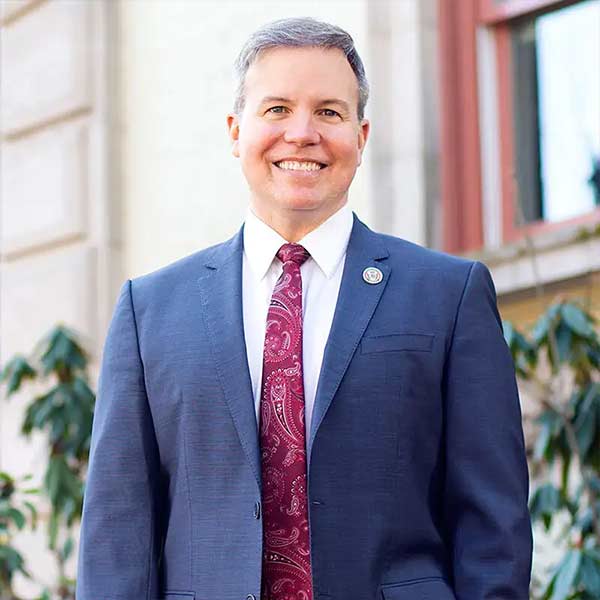 Richard Bailey
Southern Oregon University President

President Richard J. Bailey, Jr., joined SOU in January 2022, after overseeing the resurgence of Northern New Mexico College during five-plus years as president. He previously completed a 24-year career in the U.S. Air Force, retiring as a full colonel and command pilot with more than 3,500 flying hours.
Dr. Bailey earned accolades on and off campus while at Northern New Mexico College, increasing enrollment by more than 20 percent, cutting student loan defaults by more than 50 percent and more than doubling the college's graduation rate – all without an increase in tuition rates.
He also brokered an NNMC partnership for the construction of a 1.5 megawatt solar array to lower utility costs for at least 30 years. He led the creation of the Northern New Mexico College Eagle Corporation – the college's first such venture – allowing the institution to partner with business entities for the purpose of diversifying the college's revenue streams.
Dr. Bailey earned his bachelor's degree in engineering sciences from the U.S. Air Force Academy, his master's degree in international affairs from Washington University in St. Louis and his doctorate in government from Georgetown University. His unflinching focus is on student success and the innovative operational approaches that make higher education attainable to learners of all backgrounds and ages. His master's thesis was on the struggle for women's rights in Latin America and his doctoral dissertation examined changes in U.S. military policy brought about by integration in the armed services.
Dr. Bailey and his wife, Diana, live in Ashland.