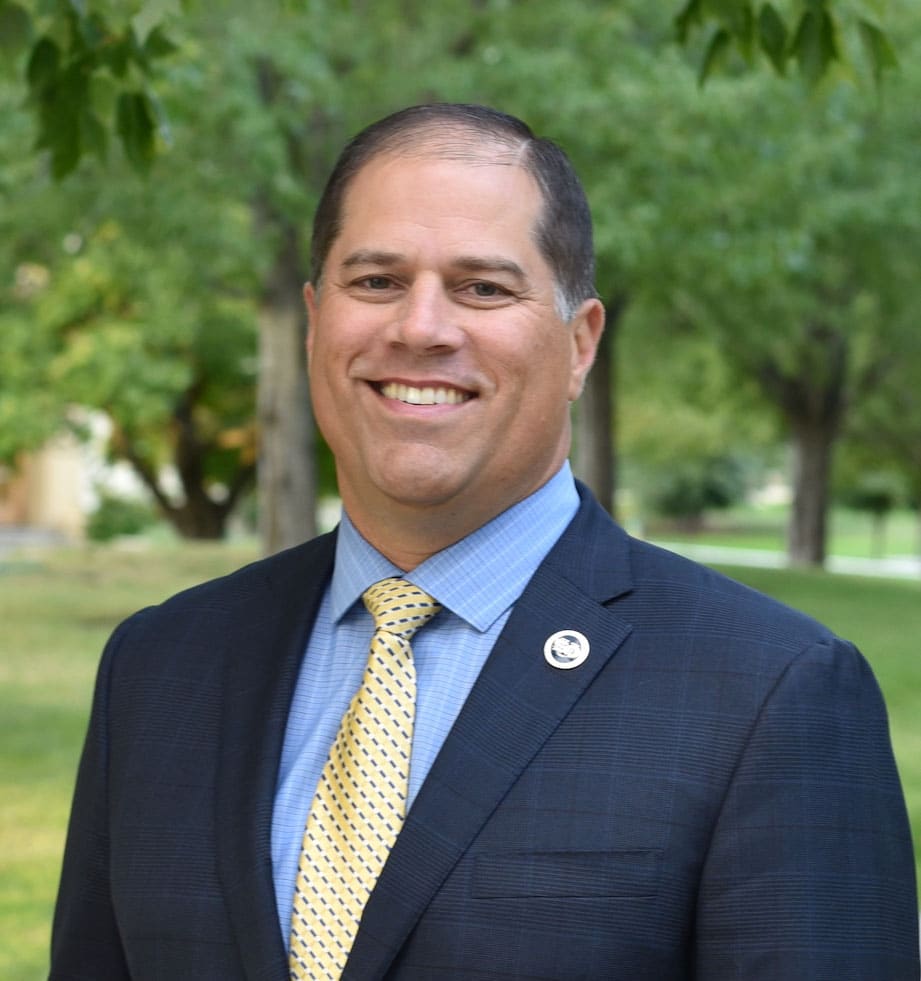 Tom Insko
Eastern Oregon University President

President Tom Insko is leading Eastern Oregon University into the future with a bold new agenda. The introduction of an independent institutional governing board, implementation of a strategic planning framework, and development of institutional values and principles have contributed to increased stability and a forward-looking energy at the university.
He established "The Ascent 2029," a comprehensive strategic plan for the university, identifying an ambitious set of goals focused on student success, financial sustainability, and engagement with rural communities throughout Oregon.
In 2016, President Insko charged the University Council with identifying institutional values and principles. A collaborative group of faculty, students and staff outlined six key values that have been adopted by the university: altruism, civility, discovery, integrity, interdependence, and quality. These values are the standard for which the university community works together and serves students.
A native of northeast Oregon, President Insko grew up on a working family farm 35 miles north of La Grande, where he learned about the values of hard work and education. He is a graduate of EOU with degrees in mathematics and business economics, and played intercollegiate basketball for the Mountaineers. He holds a master's of business administration from the College of William and Mary.
President Insko currently serves on the Oregon State Board of Forestry, and sits on the Western Resources Legal Center board of directors. He has previously been appointed to the Northeast Oregon Regional Solutions Committee and the EOU governing Board of Trustees and is a past president of the EOU Foundation.
Prior to becoming EOU's 12th president in 2015, he served as area manager of Boise Cascade's Inland Region and supervised operations and sales processes at 18 sites in northeast Oregon, northeast Washington and southwest Idaho and managed state and federal forest policy activities for the corporation. He worked with Boise Cascade for 20 years holding positions of administrative analyst, plant manager, production manager, senior financing manager, region manager and area manager.